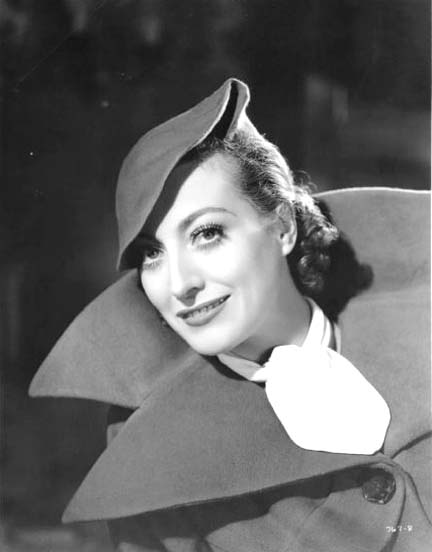 On my first viewing of
Today We Live
(1933)
I am struck by a unique outfit Joan Crawford wears. During my usual research, I found the following comments on IMDb
:
"Although the story takes place in England, during the World War I period (1916), 'Joan Crawford''s hairstyles and clothes are all strictly contemporary, including some very striking

Adrian

creations that were the very trademark of the time and place when it was being filmed (Hollywood, 1933.)"
"And Joan Crawford's teatime attire by

Adrian

, breathtaking as it is, is also uncomfortably out of place."
I go on to Wikipedia
Humoresque
the next movie on my TCM schedule, also starring Joan--its her birthday. I read
...
Costumes for Humoresque were designed by Adrian and Bernard Newman.
Hmmm, who is this

Adrian

? I'm now embarrassed to admit I wasn't aware of this prolific designer.
Adrian Adolph Greenberg (3 March 1903 – 13 September 1959) most widely known as Adrian, was an American costume designer whose most famous costumes were for The Wizard of Oz and other Metro-Goldwyn-Mayer films of the 1930s and 1940s. During his career, he designed costumes for over 250 films and his screen credits usually read as "Gowns by Adrian".
Turns out

Adrian

had dressed Joan again--actually again and again.
Besides
Today We Live
(1933) Adrian and Joan also share credits for
Grand Hotel
(1932),
The Gorgeous Hussy
(1936), both
Possessed
(1931) and
Possessed
(1947),
The Women
(1939),
Humoresque
(1946)
Possessed(1947)
The Women